Few people will know that Spondon was once home to a hospital, but a new book release from the Spondon Archive series tells its story. 
During the First World War, Spondon House School was requisitioned as an auxiliary hospital. Between 1914 and 1919, the school-turned-hospital (on the site of where St Werburgh's School now stands) treated wounded soldiers as part of the war effort.
The latest book in the Spondon Archive series tells the story of the hospital and explores the lives of some of those who worked there. It also looks at the Hospital's impact on the wider Spondon community and contains numerous old photos of Spondon and the hospital.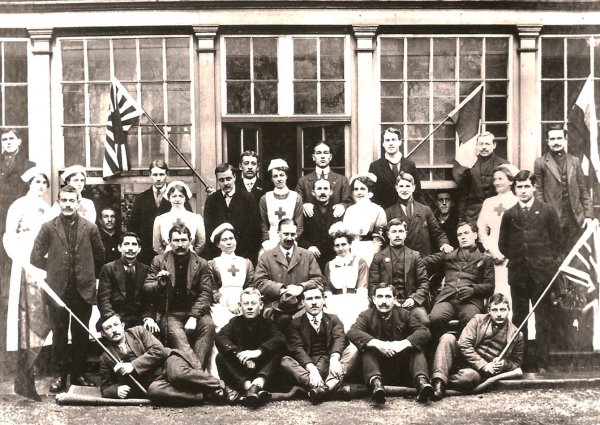 The title has been written by popular Spondon man, Derek Hathaway, and represents one of the final projects he worked on prior to his sad and sudden death un Autumn 2020.
The book, the 16th title to be released in the brilliant series of local history books, is available now from Cherry Tree Framers, Housley Pharmacy, Spondon News and Simnett Funeral Directors in the village. Copies can also be ordered to be posted, either in the UK or abroad. Email [email protected] for further details.
Read more about the series as a whole at https://www.spondononline.co.uk/sca/spondon-archive